'Moya and The Elephant Dance'

On a moonlit night when the silvered stars shimmering with delight
Are winking at the towns below sleeping out of sight
The lumbering sturdy elephants
Make through the trees to join their dance

With wrinkled flesh and baggy knees
They slowly gather in the midnight breeze
And side by side in fine array
The heavy ones begin to sway

Their rumbling pierces the clouds
As the wee ones trumpeting aloud
Step inside the gentle trance
Of FIFTY elephants who dance

And to this day we can't know why
They meet to shiver heave and sigh
But the thunder of their wondrous thighs
Can move the storms to lullabies

Mesmerising all who feel
vibrations of their Ele-wheel
A circle of earth-bound big-eared beasts
Majestic movers to the feast

But when night has flown and day is dawn
The land lies empty and forlorn
They leave no sign
There's not a trace
Of elephants dancing in that place

While some believers celebrate
Historians haggle o'er their fate
And swear they're all quite dead and gone
But their dancing stories linger on

It is said that elephants roaming wild
are witnessed only by a child
who makes up all their Ele-dances
and joins the mystery of their trances!

Julie McNamara 2004
Julie's poetry has been published widely in magazines and anthologies. Publications include: Fresher Than Green, Brighter than Orange (Survivors Press £4.95)
Under the Asylum Tree (Survivors Press £7.95)
We Have Come Through (Bloodaxe Books £8.95)
Irish Lifelines an anthology of poetry by Irish women in London Edited by Eamer O'Keeffe (London Irish Women's Centre £6).

Non-fiction publications include:
Out of Order - Chapter 11, Encounters with Strangers (Women's Press 95) Editor Jenny Morris
Institutional Abuse co-written with Jeanette Copperman (Routledge 2002)
Telling Stories - The Treatment of Psychosis in the Community
'Never Let the Truth Get in the Way of a Good Story'(Karnac Books 2010)
Boruch Simons 2004
Moya and the Elephant Dance
published by
Disability Equality in Education
in 'all equal all different'
Grief Kills
Misery gnaws her
Five strong sons all dead and gone
Sarajevo burns
Her face beautiful creases
Scarf a voluptuous frame
Eighty years of grief
Three generations
Shrink back from the brink of hell
She lights the peace flame
Dark weathered fingers
On her finely chiselled hands
Who'd have thought she'd kill?


Julie McNamara 2008
Web Design: Lesley Willis and Julie McNamara
Julie McNamara 2011
Writer in Residence for a number of organisations, including ICI, Lubrizol, Holton Lee, Shape, MIND and Ithaca Julie Mc still waxes lyrical about her residency with ICI as the most eccentric yet!

Chaos Calls poetry collection now available through
Vital Xposure: julie.vitalxposure@gmail.com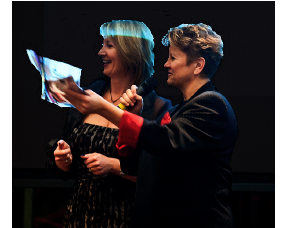 Julie Mc earned the DaDa Festival Writer's Award '09 presented by Jane Luca of ITV Productions. All nominated artists are voted for on line by the public. A very big thank you then to the people of Liverpool.
Dedicated to Shirley the Whirlwind McNamara, who gave birth to the author.