Quippings: Risky Business Show
Risky Business is a cabaret game show with songs, tattoos, menstrual blood, secrets and – tango!
Kath Duncan, Risky Business' producer and Quippings' cofounder, says 'This is our riskiest show yet! Our biggest cast and our wildest ideas break out all over the Spiegeltent stage.'
Out on a limb and playing with fire are Creatrix Tiara, Rachel High, Gem Mahadeo, Kath Duncan, Julie McNamara, Sonia Marcon, Kochava Lilit, Anthony Julian, Imogen Newhouse and Jess Kapuscinski-Evans – performers who all identify as disabled and queer/queer friendly.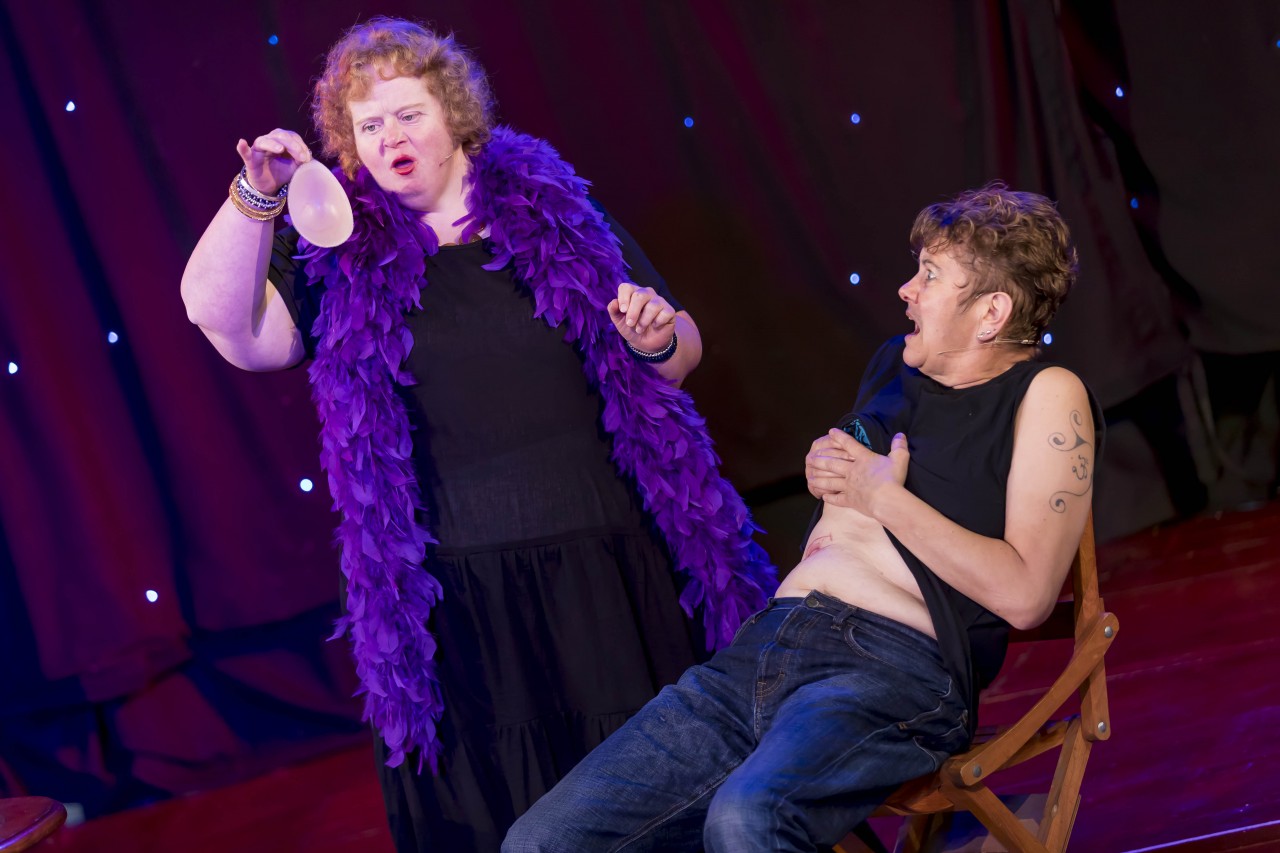 Risky Business' director is Suze Smith – a director, theatre maker, and movement researcher. She's an Independent Artist and Project Manager at VCA.