The image above taken at Picture This…International Film Festival, 2018 when JulieMc and team took the Best of the Festival Award and Best documentary over 30 minutes for 'Voices from the Knitting Circle' directed by Julie McNamara, filmed and edited by Zeynep Dagli with Lesley Willis and produced by Vital Xposure and Rhiannon Kelly, 2018.
JulieMc earned the DaDa Festival Writer's Award '09 presented by Jane Luca of ITV Productions. All nominated artists are voted for by the public engaging online. A very big thank you then to the people of Liverpool, to friends and comrades who joined the global gathering online. In 2010 she received the South Bank Show's Diversity Award ITV, for her work on Crossings, looking at the building of Liverpool on forced migration and sexual slavery, told through the story of a pregnant young woman trapped on a haunted ferry boat.
Writer in Residence for a range of organisations, including ICI, Lubrizol, Holton Lee, Shape, SCIE, MIND and Ithaca, JulieMc waxes lyrical about her residency with ICI as the most challenging and eccentric yet.
And there is so much more to come…

Sink Hole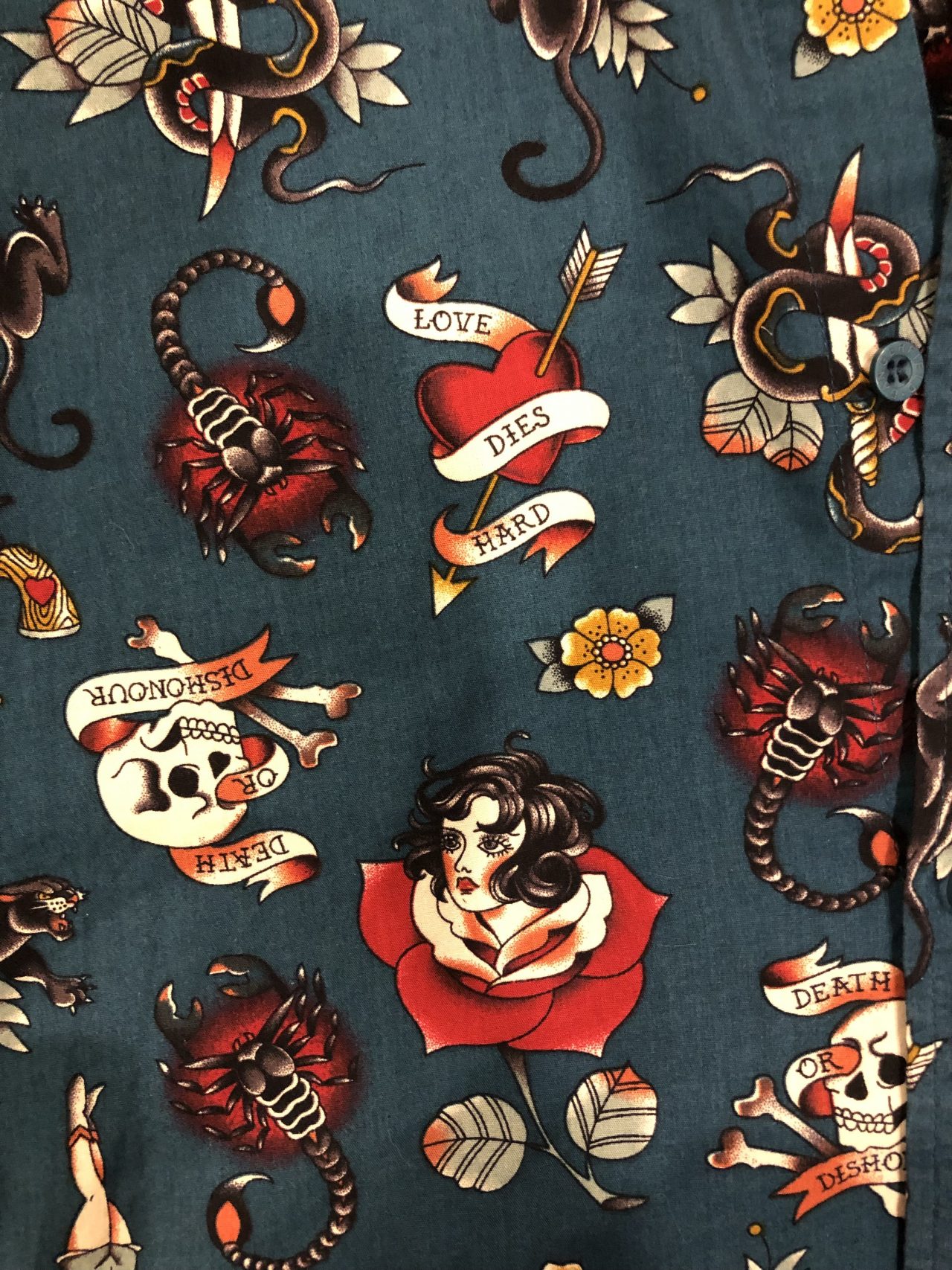 First the sewers collapsed
engulfing the foundations of the
house that once was sanctuary
the roots of the hawthorn tree
that once brought magic
ate away the bedrock of our shelter
eroding promises and prayers
the dust of dreams swept
away in the wild winds
the gods of fortune looked
down and laughed
as the rotten walls came down
When the world ends
there is a moment of clarity
all we ever wanted was to love
and be loved in return.
Who barters for love?
© Julie McNamara
JulieMc's poetry has been published widely in magazines and anthologies.
Publications include: Under the Asylum Tree (Survivors Press, 1994)
Fresher Than Green, Brighter than Orange (Survivors Press, 1998)
We Have Come Through (Bloodaxe Books, 2003)
Irish Lifelines, Irish women survivors in London, Editor Eamer O'Keeffe
(London Irish Women's Centre, 2008)
Chaos Calls, Editors Joe Bidder & Hilary Porter (Vital Xposure, 2012)
Research Publications include:
'Monstrous Daughters', Feminism and Museums:Intervention, Disruption and Change, Vol1. Ashton J (Ed), Manchester, Museums etc., 2017

'Spectacular Defiance', Museums and Activism, Sandell R, Janes R (eds), London, Routledge, 2018

'Voices from The Knitting Circle', Creative Activism: Research, Pedagogy and Practice, Tilley E (ed), Newcastle Upon Tyne, Cambridge Scholars, 2021
Performer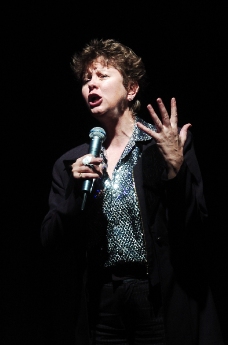 We are all born naked. The rest is just drag

Ru Paul
'She's a politicised, hard-hitting vocalist. Julie McNamara has been hailed as a Punk Folk singer, a wicked wit and serious comic. Whatever she pulls out of the bag she never fails to entertain.'
Anita Lewton, Metro
© Caglar Kimyoncu
Musician
An award-winning singer/songwriter and renowned Voicework facilitator, JulieMac worked with Skyros holidays for twenty six years, running workshops in Voice, Stagecraft and Writing in Greece, Tobago, Cuba and Thailand.
'A deliciously fruity voice with a wicked sense of humour'
Time Out
'Quite simply, an amazing voice'
What's On in London
'Her performance is stunning, stopping people in their tracks in the face of such intensity.'
Peta Webb, Women in Music
Actor
"Julie McNamara is an amazing artist… She took control as soon as she stepped onstage in a stunning performance. (She) does not just play characters on stage, she becomes them, delivering stories and poems with a power and intimacy which is daunting. Her greatest strengths are twofold, the first…she is telling the truth, from experience lived or observed and the second is her voice. A wonderful performance from an extraordinary talent…"
MAGNUM Arts, the Citadel